Dr. Husain's Preferred Partners
---
Navigating parenthood nowadays can be very complicated. Between reading labels, parenting websites, and listening to the latest trends, it can feel very overwhelming. Allow an expert in pediatric medicine and infant care to help! As a board-certified pediatrician and lactation specialist, Dr. Amna Husain is happy to support and stand behind companies that are validated by research and provide high quality to today's parents.

As a parent herself, Dr. Husain uses these same products in her home and has negotiated discounts that she happily extends to families within and outside of her practice!


RiseWell Toothpaste PROMO code DRHUSAIN10 for 10% off!
100% safe and free of all toxic ingredients but still effective than most natural toothpastes on the market!
https://risewell.com/

---
Yumi- PROMO code: AMNA35BP which allows $35 off first order (or 1 free week)
fresh, organic, baby food delivery service free of synthetic materials, USDA organic and kosher certified blends
https://helloyumi.com/
---
Mindful Return-PROMO code MR25 for $25 off registration in the 4-week online Mindful Return program that helps new parents navigate the transition back to work after parental leave.
https://www.mindfulreturn.com/e-course/
https://www.mindfulreturn.com/paternityleavecourse/
---
Medelita offers sophisticated lab coats, stethoscopes and performance scrubs for the modern medical professional.
---
Lovevery's play products are designed by child development experts and distilled to their simplest, purest purpose: to be exactly what children need at each stage. They are one of a kind and truly thoughtful!
---
Bark – The Internet Safety Solution
Dr. Amna Husain, MD is proud to be a Bark Affiliate. Bark is dedicated to helping keep kids safe online and in real life with their groundbreaking products for families and schools. Through intelligent monitoring, we've helped prevent school shootings and suicide attempts and alerted to signs of cyberbullying, adult content, child predators, self-harm, and depression.
By monitoring text messages, YouTube, emails, and 24+ different social networks for potential safety concerns like cyberbullying, self-harm, violence, sexual predators, and more, Bark allows busy parents to rest easier knowing their kids are better protected from digital dangers. Use https://www.bark.us/?ref=F6V9R9K to try it free for 7 days or visit Bark.us and enter PROMO CODE: F6V9R9K.
---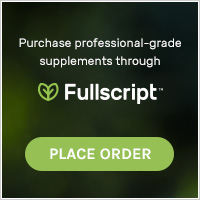 Purchase products through our Fullscript virtual dispensary.
Place Order
---
---
As a pediatrician and mother, Dr. Husain is sharing her top-rated items for parents when it comes to nursing, feeding, bathtime, play, and much more!
https://www.amazon.com/shop/dr.amnahusain/